An Enchanting Day Trip to Besalú
Our Besalù Day Trip from Barcelona
Step back in time on a full-day private tour to Besalú, a perfectly preserved medieval town located in the beautiful region of Garrotxa.
As one of the most significant and best-preserved medieval sites in Catalonia, Besalú offers a unique journey into the past. It's a labyrinth of narrow cobblestone streets, ancient buildings, and rich historical sites that paint a vibrant picture of life in medieval times.
Our personalized tour is designed to immerse you in this historical haven, all at your own pace and with the exclusive service of your private guide and driver.
What Is Included In Our Besalu Day Trip?
Private Transfer: Departure from Barcelona
Your journey to Besalú begins with a comfortable private transfer from your accommodation in Barcelona.
Settle in for the ride as you pass through Catalan landscapes brimming with beauty, making the approximately one-and-a-half-hour journey a sightseeing experience in its own right.
First Stop: Arrival in Besalú
As you approach Besalú, its charming medieval silhouette instantly captures your attention.
Start your exploration of this historical gem with a leisurely stroll through the winding streets, soaking in the timeless atmosphere. The town's architecture, an amalgam of Romanesque and Gothic styles, bears witness to centuries of history.
Your guide will unravel tales of bygone eras, enhancing your understanding of this medieval town and its significance in Catalan history.
Best Tours from Emily! Words can't express how grateful it was to be able to call on Emily for help with some excursions in Spain. Emily, thanks soo much. You're the BEST!!!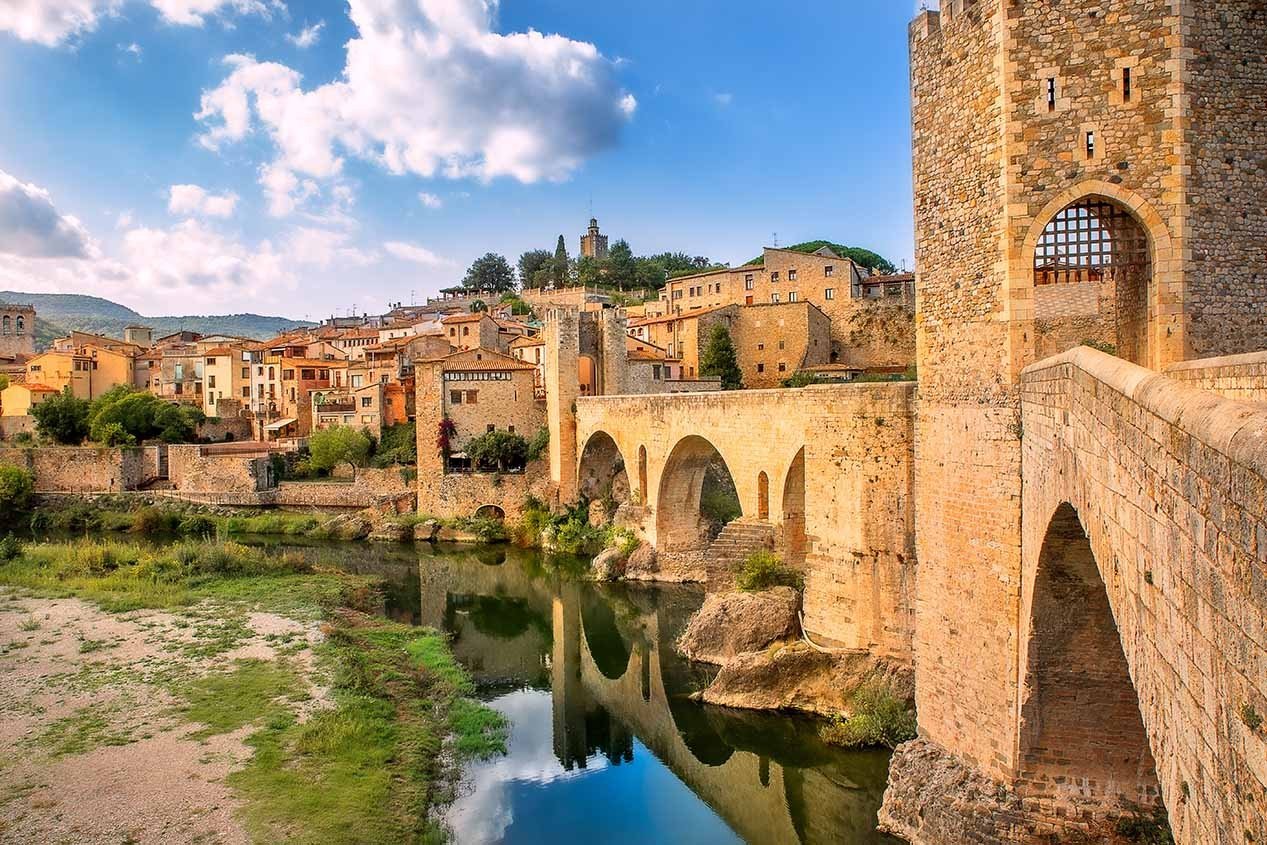 Perhaps the most emblematic symbol of Besalú is its fortified bridge.
Spanning the Fluvià River, this stunning 12th-century bridge offers panoramic views of the town. As you traverse its arches, your guide will share captivating anecdotes about the structure's history and its strategic importance.
The Jewish Quarter and Mikveh
Besalú hosts one of the most important Jewish Quarters in Spain, bearing testament to a thriving Jewish community that existed here in the Middle Ages.
Walk through its arch-covered streets and visit the Mikveh, a 12th-century Jewish bath, one of the few remaining in Europe. Your guide will elaborate on the historical significance of the Jewish community in Besalú, offering insights into their culture and their enduring impact on the town.
Graduation Present for Teenager: I can't be more excited to write this review. I promised my niece and nephew a trip up graduation. While I travel quite a bit, traveling with teenagers who have never been out of the country or on a plane is another experience, especially when you don't have children of your own. Guided Spain, specifically Emily, was a blessing in making this trip possible. It far exceeded any expectations. The hotels, guides, transportation, and hotels were far better than expected. The experiences planned were diverse enough to satisfy my needs and my nephews. My nephew (17 years old) fulfilled a wish list item - scuba diving certification, and I got to dive along site. The dive company was amazing. Unlike some foreign diving experiences, safety and his education were the of the upmost importance. Because we visited at the right time, we were able to attend the 'Running of the Bulls'. The balcony and experience were fantastic.The guides in both Rupit and Barcelona were some of the best I have ever experience. I cannot thank Teresa Dell and Gerad Guia enough; they were magnificent.
The Church of Sant Vicenç and Monastery of Sant Pere
Next, visit the Romanesque Church of Sant Vicenç, a stunning 10th-century structure that is a testament to Besalú's religious history.
A stone's throw away is the Monastery of Sant Pere, another Romanesque jewel worth exploring. As you marvel at these timeless structures, your guide will share intriguing details about the town's religious heritage and its impact on its development.
Private Transfer Back to Barcelona
After a day steeped in history and exploration, your private driver will transport you back to Barcelona.
Relax and recount the day's adventures on the comfortable ride home, reflecting on your deepened understanding of Catalonia's rich history and cultural heritage.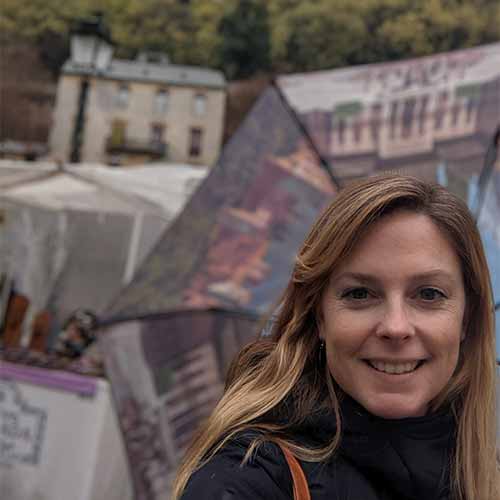 Say Ola to Emily, your personal tour planner at Guided Spain Tours. Get in touch by filling in the form below and requesting your complimentary itinerary!
Request Your Private Besalú Experience Here
Your journey through Besalú has provided a captivating glimpse into the medieval world, rich with history, culture, and stunning architecture. As you return to Barcelona, carry these memories with you, a reminder of Catalonia's timeless beauty and profound history.
Remember, we can customize this tour to your interests and preferences. Contact us today to plan your personalized journey to Besalú and beyond, ensuring a truly unique and unforgettable Catalan experience.
Highly recommend Emily! Emily created a personalized itinerary for us in southern Spain. She was very knowledgeable about the region, attentive, and personable. She returned emails properly, and was a pleasure to work with. Emily was flexible and did not make mind making changes in the itinerary-- Her goal is to please her customers!
Emily is GOOD! Emily arranged a 14 day tour for us in Spain at short notice of a week or so. The whole tour was beautifully organized, amazingly flexible and the rare glitches were attended to and addressed, literally instantly. For sure we will be back for further tours with her. Thanks, Emily.
Best Tours from Emily! Words can't express how grateful it was to be able to call on Emily for help with some excursions in Spain. Emily, thanks soo much. You're the BEST!!!
Spain and Portugal trip: Emily did an amazing job Of setting up our trip through Spain and Portugal. All of our tours were outstanding and personalized. We had a wonderful time!
Private Tour: Emily is a pleasure to work with. She arranged hotels, activities, tour guides and transportation in Barcelona, Madrid, Segovia, Toledo, Cordoba, Avila, Seville, Malaga, Gibraltar. She was extremely responsive when we had questions and made sure that everything flowed smoothly.
Other Day Trips from Barcelona